R'Pantry provides emergency non-perishable food, personal hygiene, household care, and childcare items to both undergraduate and graduate students experiencing food insecurity. We also connect Highlanders to on- and off-campus food resources and provide programs and workshops that improve health and wellness.
When to Seek Help from R'Pantry
If you are in immediate and urgent need of nutritionally adequate and safe foods or basic care items to help care for yourself and/or your child.
How to Request/Get Services from R'Pantry
Check Basic Needs'

Instagram

for most up to date program details.

One Appointment is allowed per student, per week. If multiple appointments are made by the same individual, all appointments belonging to the individual will be canceled for the week. 
Make an appointment here
Appointments are released 72 hours prior to appointment time. New appointments are released every 15 minutes on Fridays and Saturdays from 10:00AM-12:00PM, 1:00PM-4:00pm. 
Students are allowed only one visit to the R'Pantry, per week. Booked appointments as well as walk-in visits both count towards the once a week visit maximum.
*If R'Pantry appointments are missed on the day of appointments, appointments are non transferable to another day. It will act as a cancelation. Students are encouraged to make appointments based on their availability. Appointment pick ups should be during operational hours for each day and will be invalid after operational hours.* 
Fall Quarter Appointment Hours 
*Appointments beginning October 9th*
Monday: 10am-12pm & 1pm-4pm 
Tuesday: 10am-12pm & 1pm-4pm
Weekly Updates:
Pop Up Pantry Hours
*locations vary; follow us on Instagram @ucrbasicneeds*
Weekly Updates:
11/1/23 Bell Tower Time TBA
11/8/23 Veterans Resource Center 11am-1pm
11/15/23 11 am - 1 pm CHANGED TO R'PANTRY HUB 346 DUE TO INCLEMENT WEATHER
11/22/23 11 am - 1 pm at the Bell Tower
11/30/23 11am - 1pm at Native American Student Programs Center
Walk In Hours
*closed when we have staff pantry*
Fridays: 10am-12pm & 1pm-4pm
Weekly Updates:
UPDATED HOURS FOR FRIDAY 12/1/2023 1pm - 4pm. - Closed from 10am-12pm for department meeting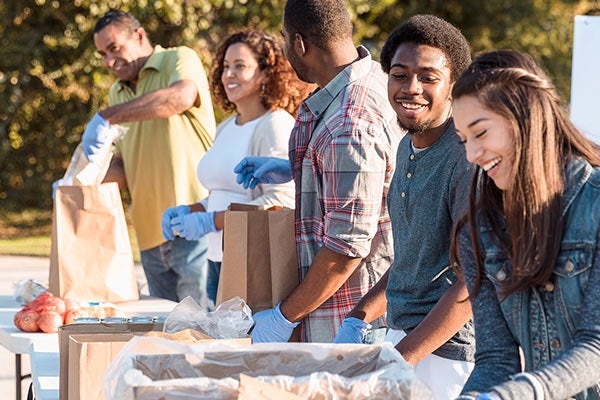 Donate to R'Pantry
Organize a food drive or donate resources, like food and hygiene, household, and childcare items.
Basic Needs appreciates your donations. A financial donation to the Basic Needs Department provides direct support to students experiencing basic needs insecurity. To learn more about how to donate to the Basic Needs Department please visit our Donate Page