COVID-19 Update: R'Pantry is open for in-person service!  Schedule a mandatory APPOINTMENT at rpantry.youcanbook.me.  Students are limited to 3 visits per week.
Student Affairs departments are open for full or partial in-person services this quarter. Please check the Student Affairs homepage for hours, service offerings, and contact methods. For the latest campus reopening plans, safety guidelines, and requirements, visit Campus Return.
R'Pantry provides emergency non-perishable food, personal hygiene, household care, and childcare items to both undergraduate and graduate students experiencing food insecurity. We also connect Highlanders to on- and off-campus food resources and provide programs and workshops that improve health and wellness.
When to Seek Help from R'Pantry
If you are in immediate and urgent need of nutritionally adequate and safe foods or basic care items to help care for yourself and/or your child.
How to Request/Get Services from R'Pantry
Schedule a mandatory appointment. (In collaboration with TAPS, parking instructions will be provided upon creation of an appointment.)
Wear a facemask (in adherence with CDC, state and UCR guidelines) and wash or sanitize your hands upon visiting the R'Pantry pickup.
Check in at HUB 346 with your student ID and pick up your pre-made bag. (Bags can include rice, pasta, sauces, a variety of cans, assorted snacks, produce, and more.) For hygiene and student-parent items, please ask a staff member for support.
Note: Currently, students may visit the R'Pantry three times per week. Hours of operation vary.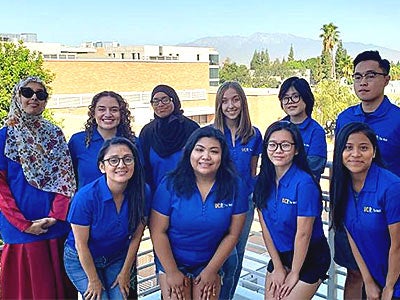 Join Team FRESH
Team FRESH consists of student staff who represent the UCR R'Pantry. We facilitate direct services (through R'Pantry distributions), awareness campaigns, educational programs, promotion of sustainable resources (such as CalFresh), and social events to support Highlander student success.
If you're interested in this paid position, contact basicneeds@ucr.edu.
Note: We recommend volunteering as a Basic Needs Ambassador before pursuing this paid Team FRESH position. Recruitment for Team FRESH paid positions will occur annually, starting late winter quarter through early spring quarter.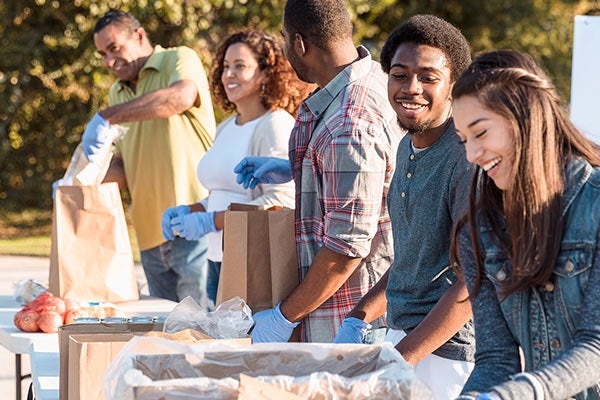 Donate to R'Pantry
Organize a food drive or donate resources, like food and hygiene, household, and childcare items.
Basic Needs appreciates your donations. A financial donation to the Basic Needs Department provides direct support to students experiencing basic needs insecurity. This includes emergency housing support and grant assistance for students who are unable to afford utilities, groceries, or Wi-Fi for online courses. Donate funds to Basic Needs or donate items (food, hygiene products, and childcare items) to the R'Pantry.