COVID-19 Update: R'Pantry is open for in-person service!  Schedule a mandatory APPOINTMENT at rpantry.youcanbook.me.  Students are limited to 3 visits per week.
Student Affairs departments are open for full or partial in-person services this quarter. Please check the Student Affairs homepage for hours, service offerings, and contact methods. For the latest campus reopening plans, safety guidelines, and requirements, visit Campus Return.
CalFresh provides qualifying students with up to $250 a month to buy healthy, nutritious foods. It's a federally mandated, state-supervised, and county-operated government entitlement program that provides monthly food benefits to qualified Highlanders. These benefits can be used at various local grocery and convenience stores, most farmers markets, Scotty's convenience store located at the Highlander Union Building (HUB), Market at Glen Mor, and now online.
When to Seek Funds from CalFresh
If you are part of a low-income household and need help purchasing the food you need to maintain adequate nutritional levels.
How to Seek Funds from CalFresh
Complete the CalFresh Prescreening Form. Once you have filled it out, you will receive an email to schedule an appointment with a CalFresh Intern.
You can also apply online.
CalFresh Eligibility
Many UCR students are eligible for benefits.
As a general guide, students MUST meet ALL these requirements:
U.S. Citizen or Lawful Residency
18-49 years old
Enrolled at least half time in an accredited school
As well as at least ONE of the following ○:
Receive Cal Grant A or B

and be 25 years of age or younger
and be currently unmarried
and themselves/parents have an income less than 50,000 when they applied for the Cal Grant
work 20 hours a week
have approval for state/federal work study
have parental control over a 6-year-old

and must at least be enrolled halftime
be a single parent of a 12-year-old or younger

and be enrolled full time
receive CalWorks
participate in Puente Project, Guardian Scholars
Documents you may be asked for:
Proof of enrollment
Proof of income (paystubs)
Proof of financial aid (obtained from your Student Aid Report on FAFSA)
Legal identification (driver's license, CA ID card, passport)
Proof of rent paid
Eligibility is not determined at the time of application, nor can it be determined by the CalFresh Ambassadors.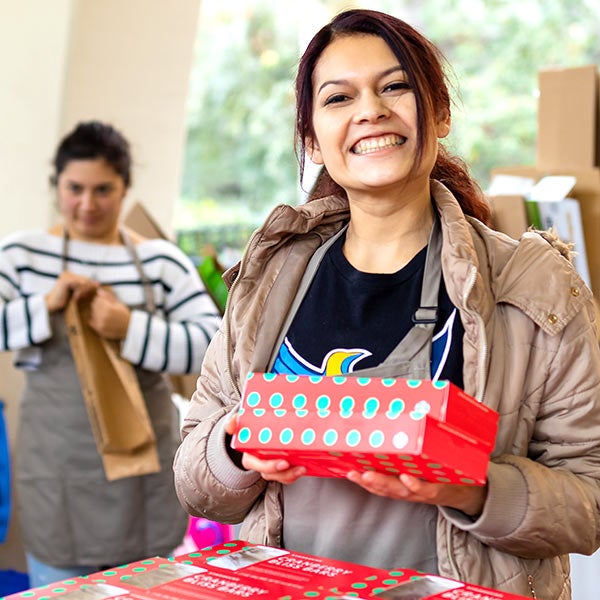 CalFresh Interns
Trained student peers, called the CalFresh Interns, can help you navigate the application process and support you in gathering your necessary documentation that may be required. (Eligibility will be determined by county technicians after your application is reviewed.) If you have questions or would like one-on-one assistance, please email basicneeds@ucr.edu or fill out our pre-screening form.